Inside Scoop
Featured Shopping
Gospel Book Store
Store Hours:
Mon-Thur: 8:30 AM to 6:30 PM
Fri: 8:30 AM to 7:00 PM
Sat: 8:30 AM to 5:00 PM
Sunday: CLOSED
The Gospel Book Store was started in the late 50s. Eli & Vesta Hochstetler bought the store in October of 1975 and have enjoyed meeting and helping many wonderful people through the years.
Our store is a real brick-and-mortar business. We provide friendly face-to-face service when you stop by and fast shipping from national warehouses when you choose to shop on-line.
Our desire is to help all people fulfill their walk in Christ.
For directions to our store, please see our
Directions Page
.


BOOK SIGNING
June 10th
9am - noon
Kate Troyer will be here signing her brand new book, She Speaks: Breaking the Silence of Shame.

"She Speaks is a powerful story of hope and redemption as Kate Troyer takes you on her childhood journey of the pain of believing lies about who she was, anxiety, despair, sexual molestation, and the struggle of being overweight as a result of using food as a way to cope and protect herself from circumstances beyond her control.
The things that were meant to destroy Kate became her gift, because once the painful lies she believed were uncovered, they became powerful truths, to equip her to live a life of abiding peace and resounding sense of wholeness."


BOOK SIGNING
June 17th
9am-noon
Paul Stutzman will be releasing his third and final book in The Wanderers series, Wander No More.

"Johnny Miller's wanderings have taken him through tumultuous teen years, growing up in an Amish family; through finding love and then losing his wife, Annie, in a farm accident; and then through the loneliness and agony of a long trek across the United States on a bicycle and on foot. Now he is back home again, farming hte land he loves in a quiet Amish community in Ohio.
But although he's not physically wandering, he is still wondering. Wondering why he is restless. Wondering why he feels that some piece of his life is not yet in place. Wondering why, when he was medically "dead," he was met by his wife, who told him his time to enter Heaven had not yet come -- he was still needed on earth."


Saturday, July 1st
10am-1pm
8th ANNUAL COOKBOOK EXTRAVAGANZA
Go to www.amishcountrycooks.com for more information.


Tuesday, September 5th
5pm-7pm
Book Signing with Wanda Brunstetter


Saturday, November 11th
9am-1pm
8th ANNUAL HOLMES COUNTY'S LARGEST BOOK SIGNING
Gospel Concerts
Be sure to get your tickets before they are sold out.
Seating chart available at
www.oardc.osu.edu/fisher/generalinfo.asp
---
Concerts at Fisher Auditorium..........for tickets call 330-893-2523
---
2017 Concerts
The 2017 Concert Tickets are on Sale Now
All Concerts Start at 7pm
Saturday, May 27th - The Collingsworth Family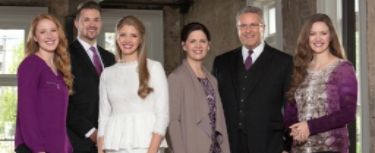 Saturday, September 16th - The Booth Brothers
Saturday, October 14th - Greater Vision / Mark Trammel Quartet / Second Half Quartet